Tripbooker – agency booking system
Tripbooker is an All-in-One B2B type platform designed to improve agency sales and business service. This easy, intuitive and user-friendly system is an indispensable tool for every consultant dealing with travel organization.
The Tripbooker system provides wide and immediate access to both local and global bookings, making it easier to compare them and facilitating the choice of the best option. The integration of suppliers and consolidators made it possible to prepare a comprehensive solution, enabling direct booking and purchase of services.
Highlights of the Tripbooker
All in one
The entire offer in one booking system – hotels, flights, railways and cars. Fast, easy, cheap.
Customer satisfaction
The ability to easily compare multiple offers in one place allows you to choose the best option at the best price.
Time savings
Standardization of the search process enables quick selection of the right offer, and function of user profiles speeds up the booking process, enables access to the booking history and easy reporting.
Labor savings
Thanks to the collection of the entire offer in one place, there is no need for time-consuming searching through various portals and websites.
24/7 availability
Modern and advanced Internet technologies allow users to access the Tripbooker system at any time and from anywhere.
Simplicity
Thanks to its simplicity, Tripbooker can be made available to agents, regular customers or even employees of supported companies. This allows them to search and book trips themselves. The intuitiveness of the system results in no need to train users and a high level of adoption.
Passenger profiles
Innovative Tripbooker solutions allow for storing the settings of profiles of regular customers (or companies and their employees). This allows access to past bookings, creating simple reports, and speeds up the booking process. Customers with a profile can log into the system and make reservations, view history or cancel tickets on their own.
One contract
You do not have contracts with the providers of the offer and you want to allow employees or customers to book their travel themselves? Take advantage of the extended form of cooperation – thanks to one agreement with TravelTECH, you will have access to both the platform and the offer.
Are you interested in agency platform?
We will propose an optimal solution for your business!
Tripbooker system gallery
IRS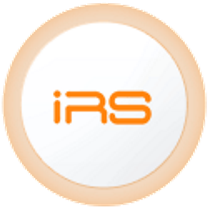 Internet Reservation System – a B2C product compatible with GDS systems: Galileo, Worldspan and Amadeus. A tool for self-booking and purchase of travel components such as train tickets, airline tickets, hotels or rent-a-car.
GalScan
Mid-office type software that facilitates sales records and automates the invoicing process. Its operation is based on the automatic import of data from the Amadeus, Galileo and Worldspan systems at the time of printing the ticket.


TFM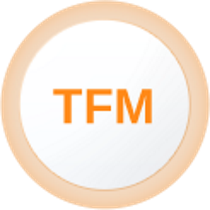 The TravelTECH Fee Manager (TFM) solution has been prepared as an easy-to-use plug-in for Travelport Smartpoint. TFM saves the calculated transaction fee (commission) in the PNR remarks, automating the work of the airline cashier.
EuroPodróże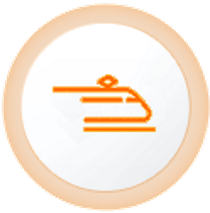 EuroPodróże.pl The website, dedicated to retail customers, offers the possibility of purchasing cheap train tickets from the largest carriers in Poland and Europe. Via EuroPodróże.pl, you can buy a ticket for trains that reach over 20 thousand cities in many European countries.
Applied technologies